3 & 6 month payment plans available at checkout

Running Vacations
Thoroughly curated running vacations for runners of all levels, that aim to bring human beings into close contact with a more profound essence of living through the renovation of our relationship to ourselves, to nature, and to the people and cultures around us. Our running vacations are divided into three categories: retreats, getaways and sessions. All designed to break you free from the hassles of daily living, allowing for your body and mind to reset, while gaining new perspectives though deep, transformative travel.
Running Retreats
For those that are thirsty to explore the most exotic corners of the world, our retreats are week-long running vacations that combine the best cultural and gastronomic offerings of a place with outstanding running and spiritual activities designed to help you grow physically, spiritually and mentally.
Running Getaways
Accessible yet powerful, running and mindfulness running vacations, designed to reset your mind and provide perspective, by disconnecting you from routine and re-connecting you to nature and to yourself.
"Before the experience was over I'd already decided I'd be back to travel with Aire Libre again. And sooner than later. The staff has created a truly exceptional experience that goes beyond the itinerary. Connecting with people and cultures was an integral part of the experience. Our morning yoga and meditation sessions set the tone and intentions for the day while catering to weary runners' legs."
— Gillian Rosen. Houston, Texas, USA. (@gillypearl)
Experience: Mexico City & Surroundings, 2019
SESSIONS
Free, worldwide events, centered around running, mindfulness and human-connection, powered by La Familia Global Community.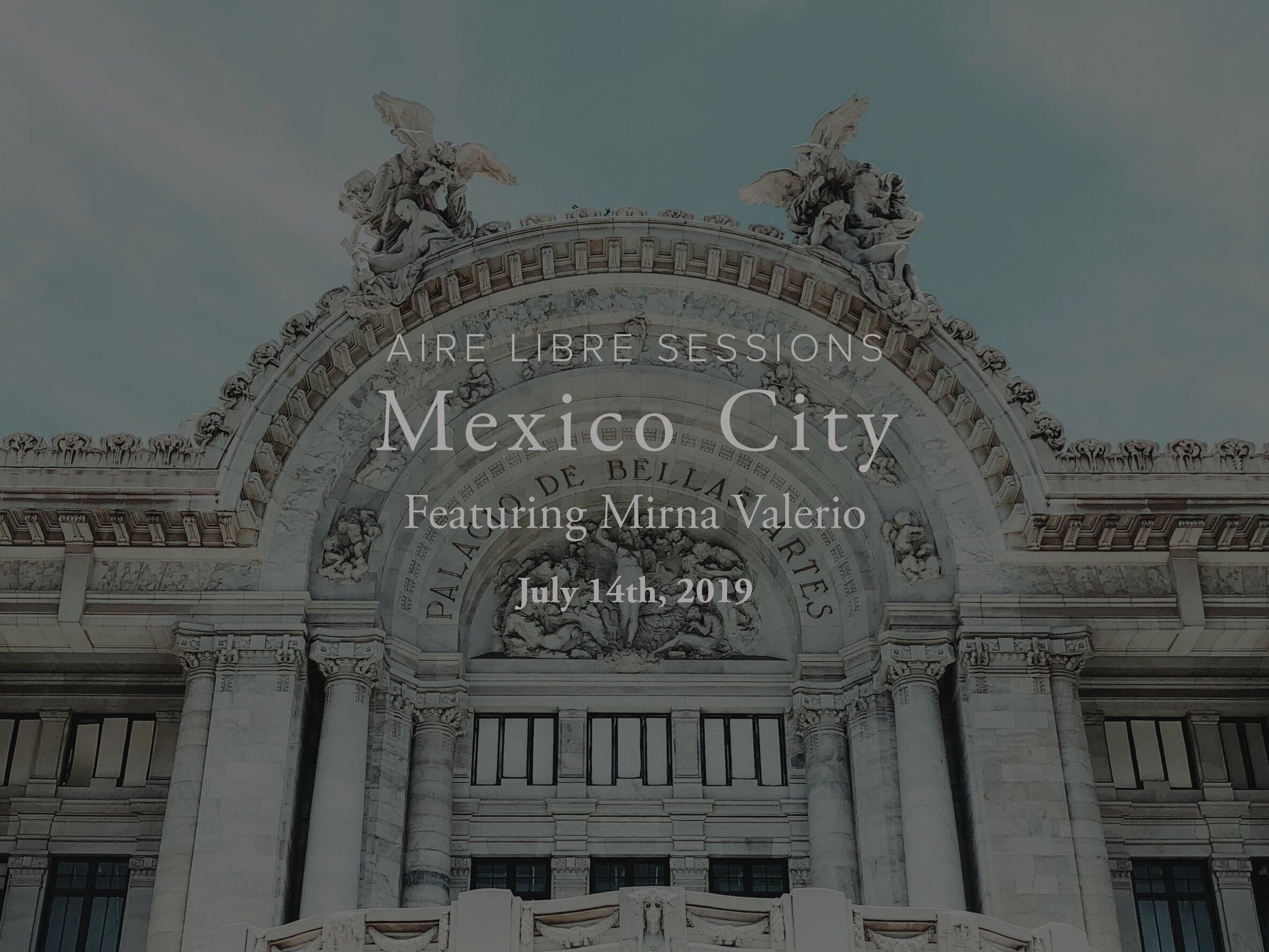 Aire Libre Sessions: Mexico City (Mirna Valerio)
Aire Libre Sessions: Chicago
Aire Libre Sessions: L.A.
Aire Libre Sessions: Mexico City